If you wish to have a better overview of your transactions, create customized spending trends, convert data into graphs and charts using MS Excel or Google Sheets tools, you can now download your transaction history in a CSV format.
How to export transaction data?
Once you have verified your email, follow the steps below to export your transactions data: 
Go to Transactions;

Tap the "download" sign in the right upper corner next to the "plus" button;

Tap "Export transactions".
… or ...
Go to Settings;

Choose the "Export transactions" option.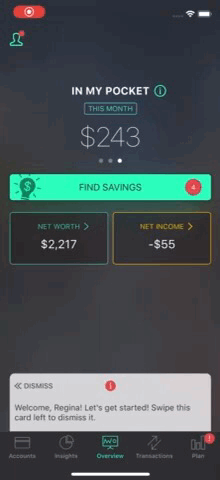 Then, we will generate a link that is valid for the next 24 hours, and send it to the email you used to sign up. 
Tap the button in the email and get the transaction history from all of your added accounts even the hidden ones. You can import data in the UTF-8 format to any spreadsheets software you use.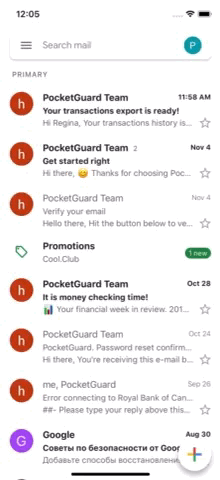 I haven't received the email...
First of all, ensure that your user email is verified. Go to Settings > Profile and check for the red badge near the email field. Tap the email and request PocketGuard to send you a verification link first. 
Please check the spam folder and make sure that hello@pocketguard.com is added to your safe sender's list. If you don't know how to do this, the instructions can be found HERE.
Also, the system sends links once an hour. If the first attempt failed, you will need to try again in an hour.