PocketGuard automatically detects transfers between your accounts and links them into an "internal transfer". The debit transaction will get a "FROM" stamp, and the credit transaction will get a "TO" stamp. The system will also mark both transactions as "Don't count" to exclude them from calculations and avoid double counting.
You can always change that, just toggle the "Don't count" option off for a specific transaction to include it in calculations.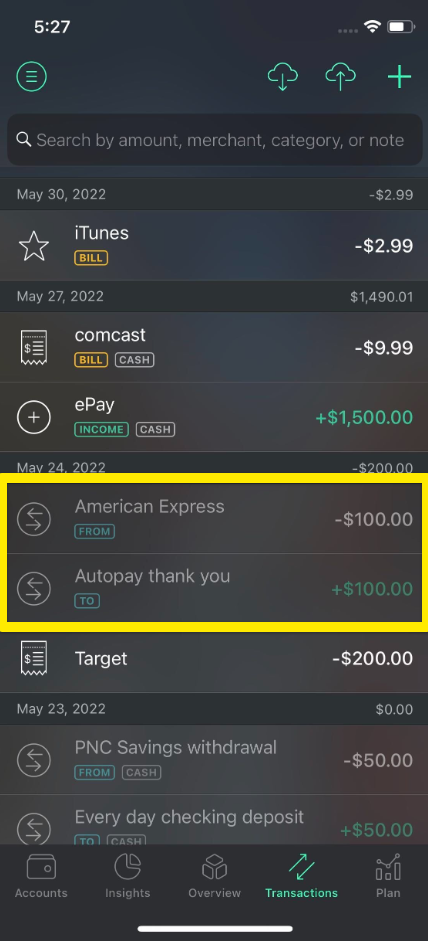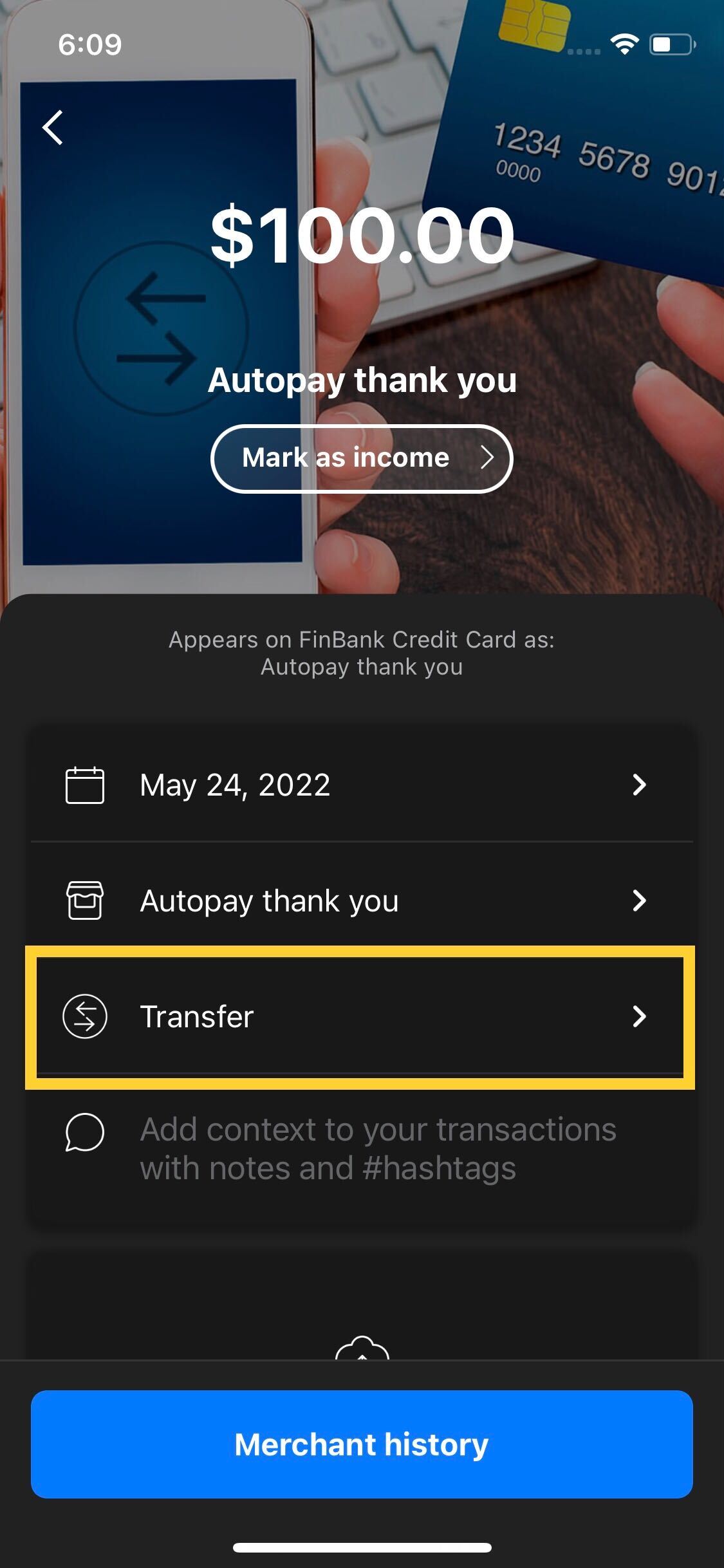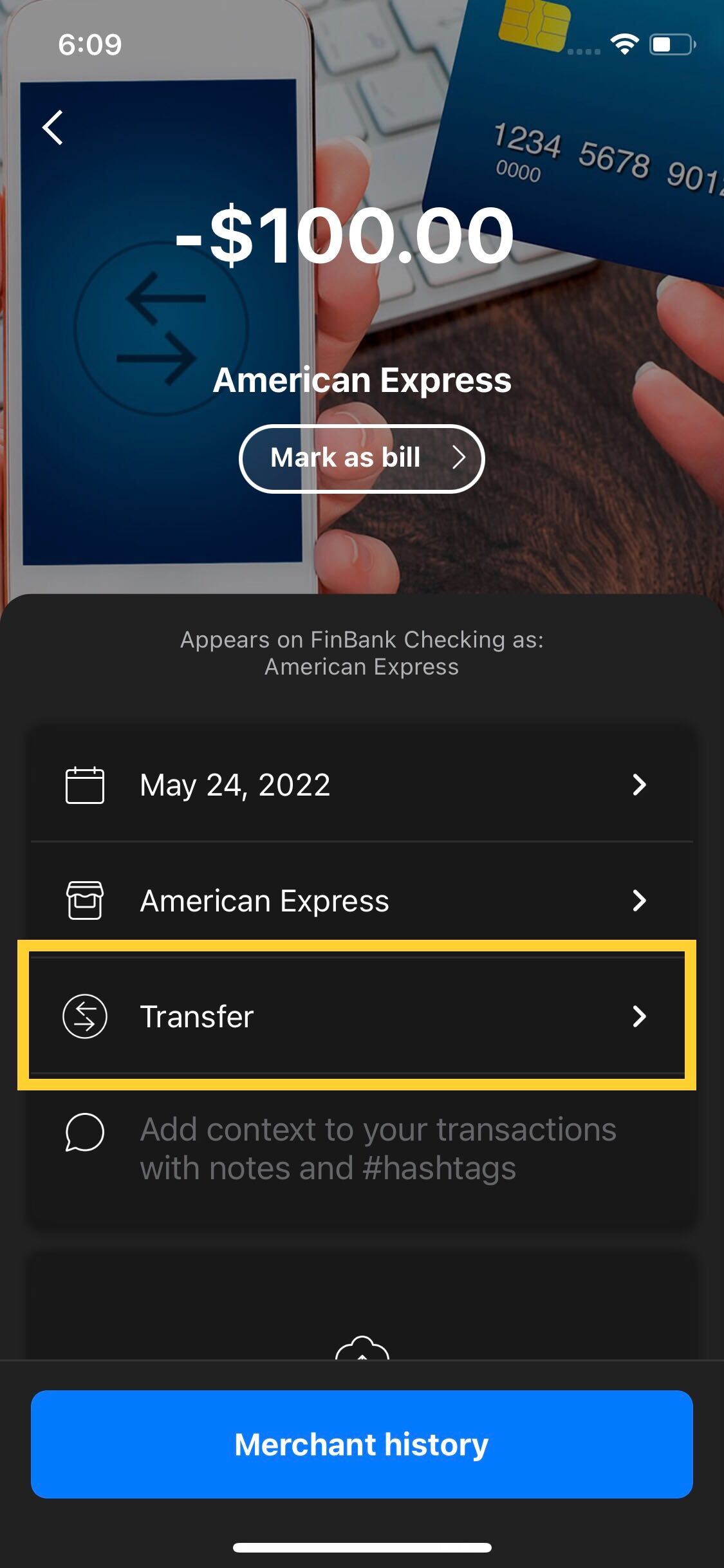 Why do you need "internal transfers"?
"Internal transfers" help us avoid double-counting when you use your credit card for spending and then pay it off at the end of the month. Otherwise, your spending total would include both the amount you've spent on purchases and the amount you transferred from your checking account to your credit card.
The following conditions are mandatory to have transactions linked into an "internal transfer":
Both transactions must be categorized as "Credit Card Payment", or "Savings", or "Transfer";

Both transactions must have the SAME category.
NOTE: if your transfers weren't matched, please make sure that your accounts are not hidden.
If this didn't help and your transfers still don't match, please add a hashtag #transfer to both of the transactions and email us at support@pocketguard.com so that we can investigate the issue.
Scan to install