This section contains the features that help you analyze your expenses and get some insights into your spending habits. It's a really eye-opening experience that motivates you to spend less and sticks to the budget.
Pie-chart
Every time you make a purchase, it goes to a certain category automatically. The pie-chart shows all the expenses you've been making during the current month divided by categories. The calculations also include refunds and reimbursements per category, so if you spent $1000 on Shopping and then returned a few items and had $300 back, you'll see $700 at the Shopping category in the pie-chart.
Note: the "Everything else" category in the pie-chart includes the categories that you've spent less than 5% of your total expenses on.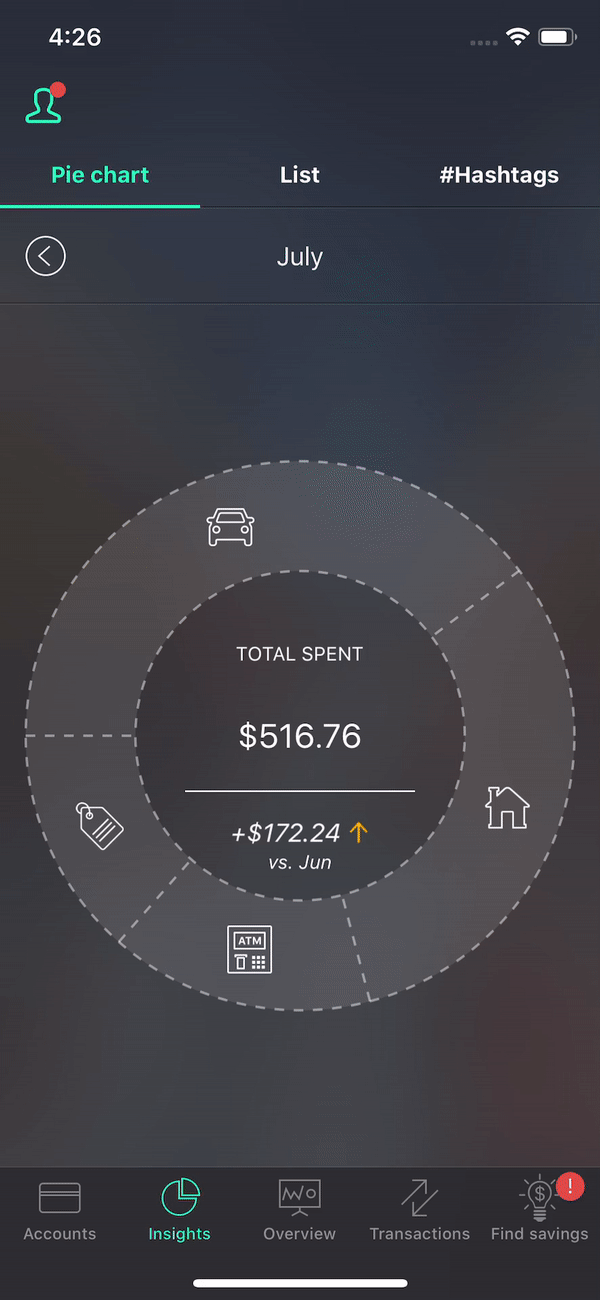 List
This tab shows a trend - a visualization of your spendings - and a list of categories with total balance for each of them.
The small number with an arrow indicates how much more/less you spent on this category compared to the previous month.
If you want to see transactions by categories, just go to List and hit a particular category for which you'd like to see the transactions.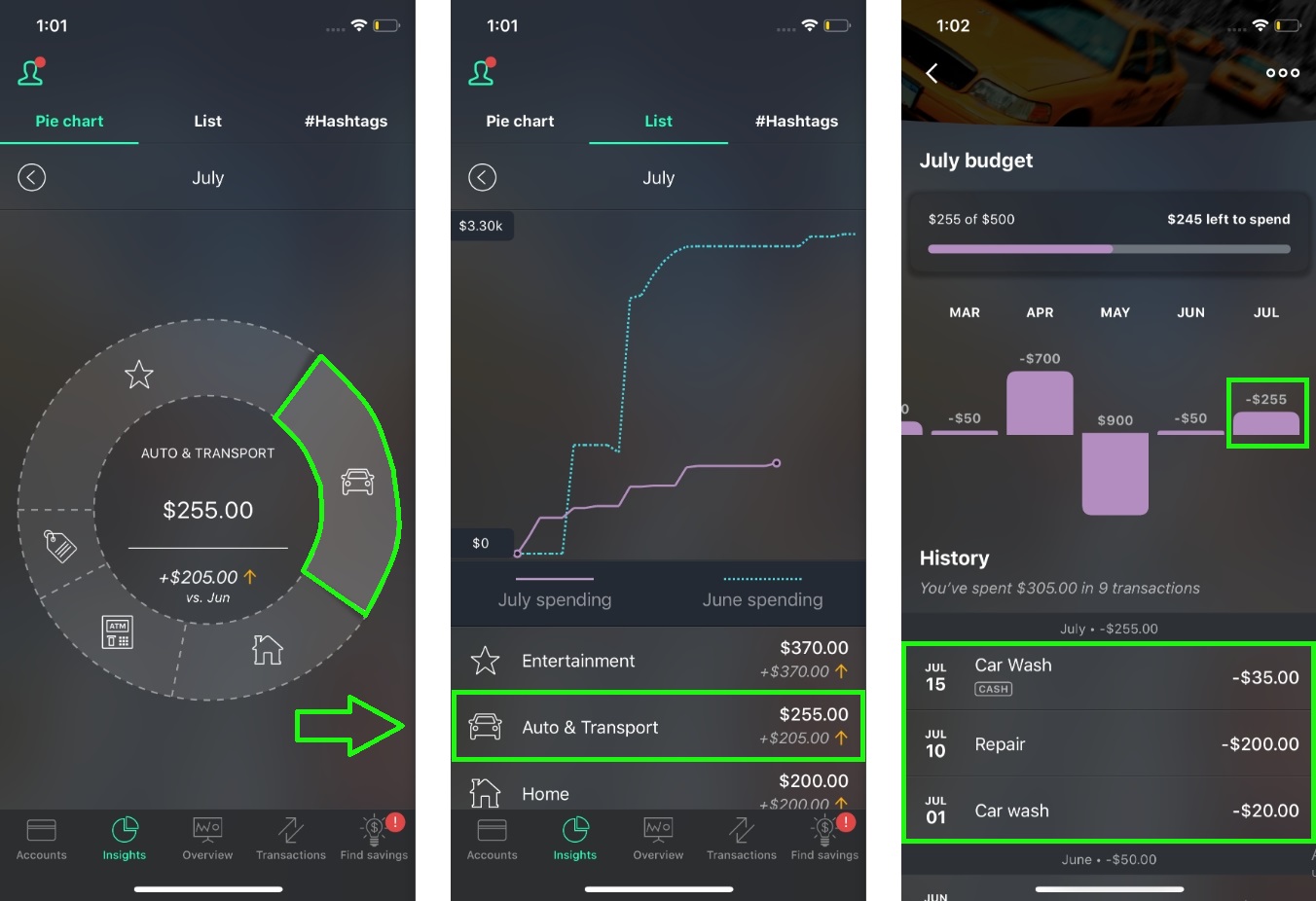 #Hashtags
Add #hashtags in the notes to your transactions to add granularity to your spending. This tab is the place where you can check reports for those #hashtags. Here you will find a list of #hashtags that you ever used. Just hit a hashtag and you'll see a graph and the total balance. Read more about #hashtags HERE.