When should I use hashtags?
#Hashtags may come in handy to track specific kinds of expenses or assets, such as vacations or hobbies.
For example, you are doing yoga. This hobby requires many purchases, e.g., sportswear, yoga mat, yoga classes, etc. The transactions go to different categories, and that makes it difficult to track how much you spend on yoga monthly. But hashtags solve the problem easily: add the #yoga hashtag to a transaction note and then find all #yoga spending by the hashtag.
How to add hashtags?
Choose a transaction;

Hit on the notes field;

Type a hashtag;

Hit "Save" in the upper right corner.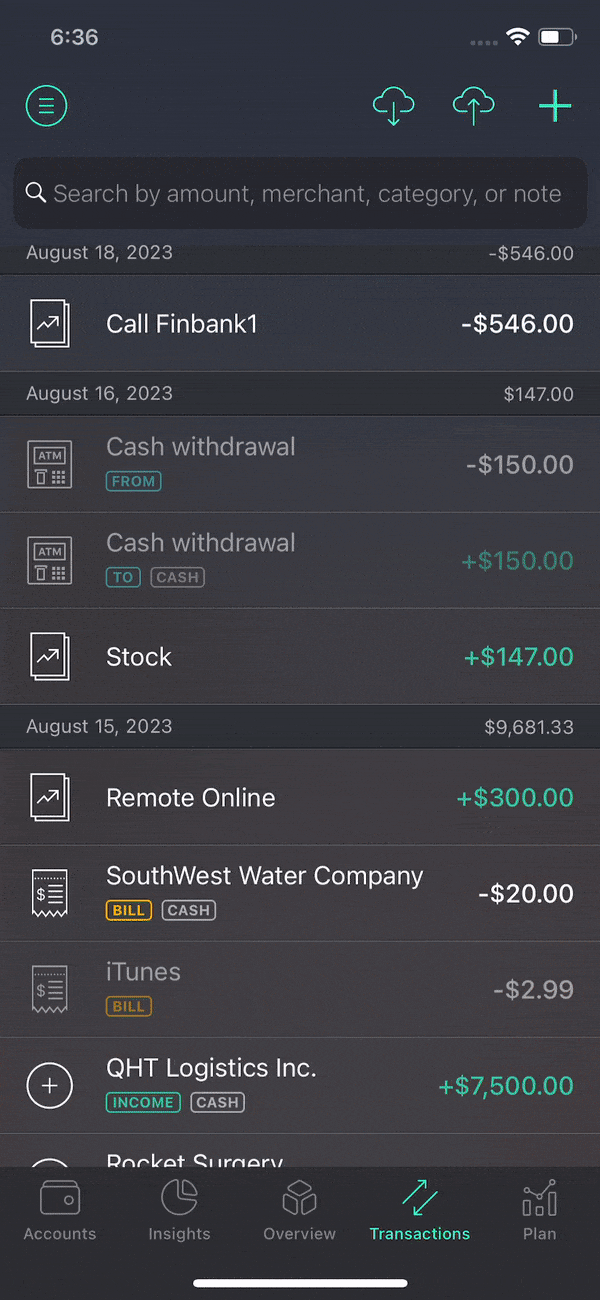 How to check hashtag reports?
Go to Insights;

Hit the #Hashtags section;

Choose a hashtag;

Select a month to track your expenses.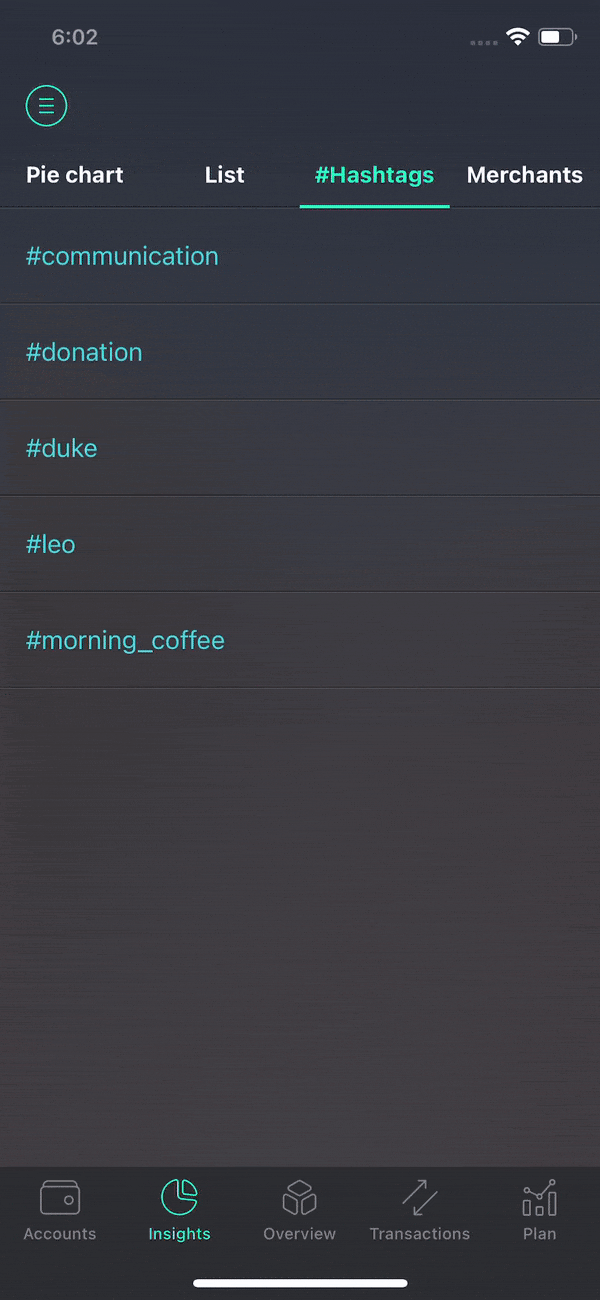 This way, you are able not only to see a spending report for this month but also to compare it to the previous months. Or, you can just hit the hashtag in the list of transactions.
Besides, you can search by hashtag on the Transactions tab.
Another case when hashtags are useful.
Let's say you buy coffee every morning. Each time you purchase it, the transaction goes to the "Coffee Shops" pocket. But once in a while, you treat yourself with a Pumpkin Spice Latte, which costs more than twice as much as your normal coffee, and your "Coffee Shops" spending goes beyond limits. It makes sense to track your specialty latte consumption with the hashtag #PSL to find out how much this little whim costs you monthly.
We are sure that you will find lots of situations of your own when hashtags may come in handy.
Feel free to contact us at support@pocketguard.com with any questions.
Scan to install