You can track cash you earn or spend with PocketGuard Plus.
How to add a cash transaction?
Tap the "+" icon on the Transactions tab;
Choose the transaction type;
On the next screen fill the following fields:
Amount (required)
Merchant (required)
Category (required)
Date (required)

Note (optional)
4. You can also add a comment or #hashtag to a transaction to include it in a report.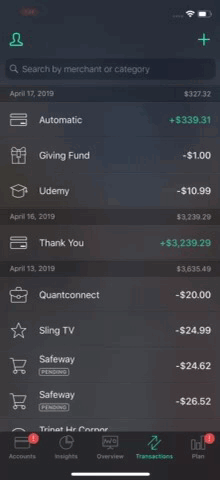 Each transaction counts towards your cash balance right away.
ATM withdrawals
If you made a cash withdrawal in ATM, go ahead and move it to cash account in one tap on Transactions tab. To do that you need to tap a banner "Add to cash balance" under an ATM transaction. The transaction will be created on cash account and you will be able to edit its details there.
No worries, this money will not be double counted.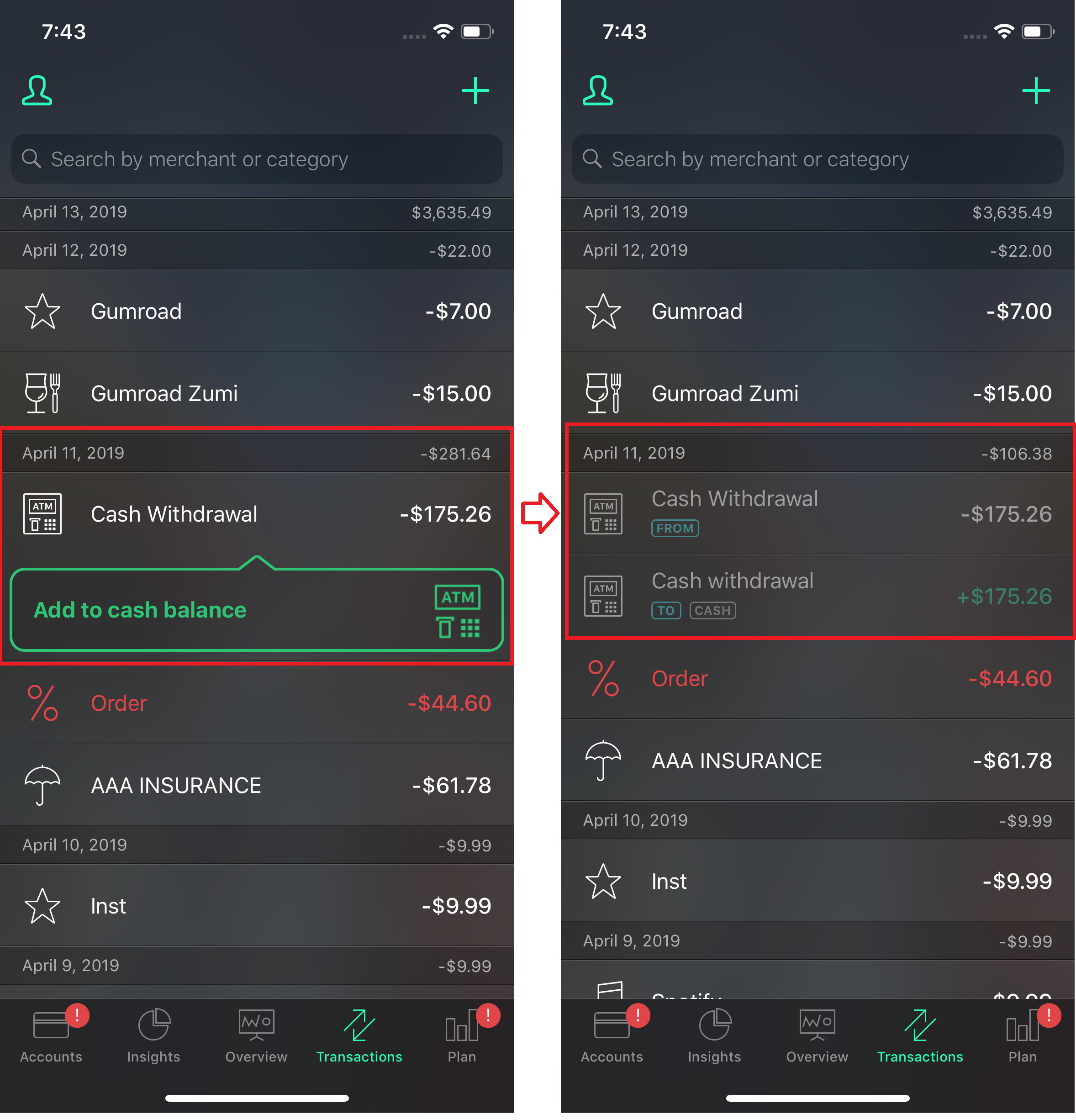 Edit / Delete cash transactions
You can edit your cash transactions anytime. To edit a transaction, swipe left and tap "Edit" button.
If you need to Delete a transaction, tap it and you will find the necessary button in the bottom.