The "Savings goals" feature is a great tool if you want to set short-term and long-term targets that fit your monthly budget.
Learn the SMART framework.
PocketGuard applies the SMART framework to the goals setup process. That means your goals need to be Specific, Measurable, Achievable, Relevant, and Timely.
Simply saying, you have to name your goal, choose a specific emoji, set a target amount and due date, so our smart algorithm can calculate your monthly contributions and inform you does this amount fit your monthly budget. Feel free to increase that number in order to reach your goal faster or start next month if your budget doesn't have enough money to start saving.
What kind of goals can you create?
There are two types of goals available right in PocketGuard: external and manual.
External goal.
An external goal is a goal that is linked to one of your bank accounts. In this way, we'd track your goal progress based on your account balance. That means one goal can be linked to one account only.
Tip: if you want to save $10,000.00 no matter what your account balance is, you'd have to sum up your target amount with the current account balance.
Manual goal.
A manual goal can be created without linking to an account. To track the progress, you'd need to contribute transactions manually.
Note: any transaction subtraction from your manual goals will increase your monthly contributions. Make sure you don't subtract transactions that are already factored in your spending categories to avoid double-counting of such operations.
How to create a Goal?
To create a goal, please complete the following steps:
Hit + in the upper right corner;

Choose a goal type you'd like to create;

Enter your goal name;

Choose an Emoji to make it personal;

Enter the target amount;

Set the due date;

Enter how much money you'd contribute on a monthly basis.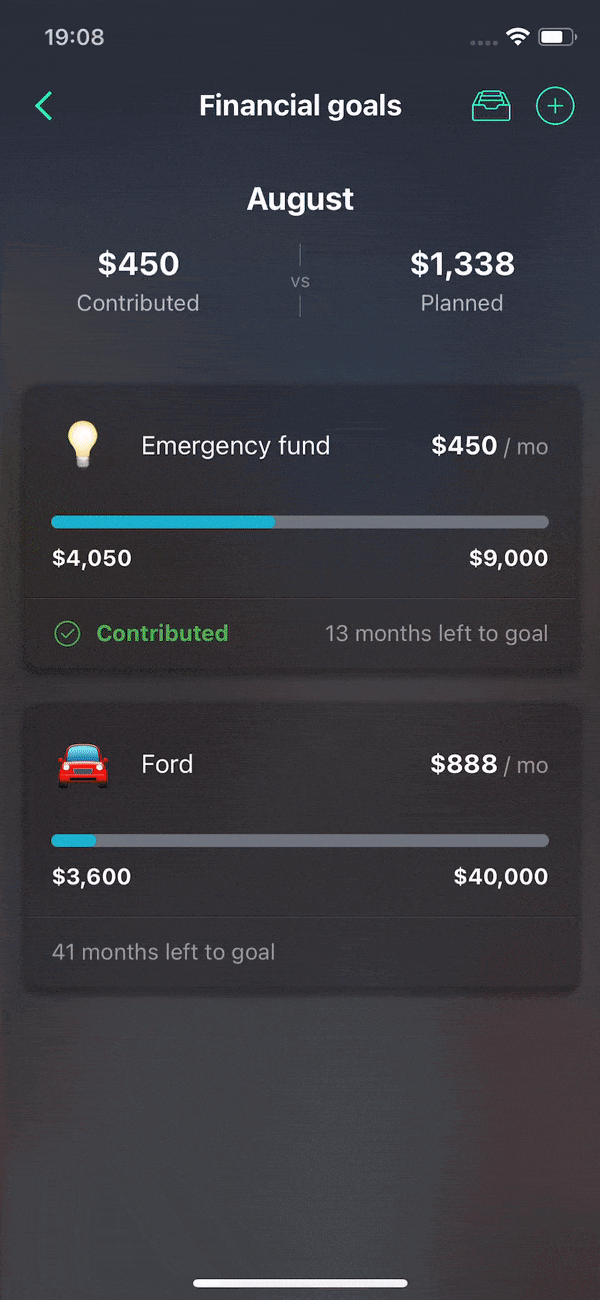 How to remove transactions from a manual goal?
To remove a transaction from a manual goal, you need to hit the "Trash" next to the transaction's amount.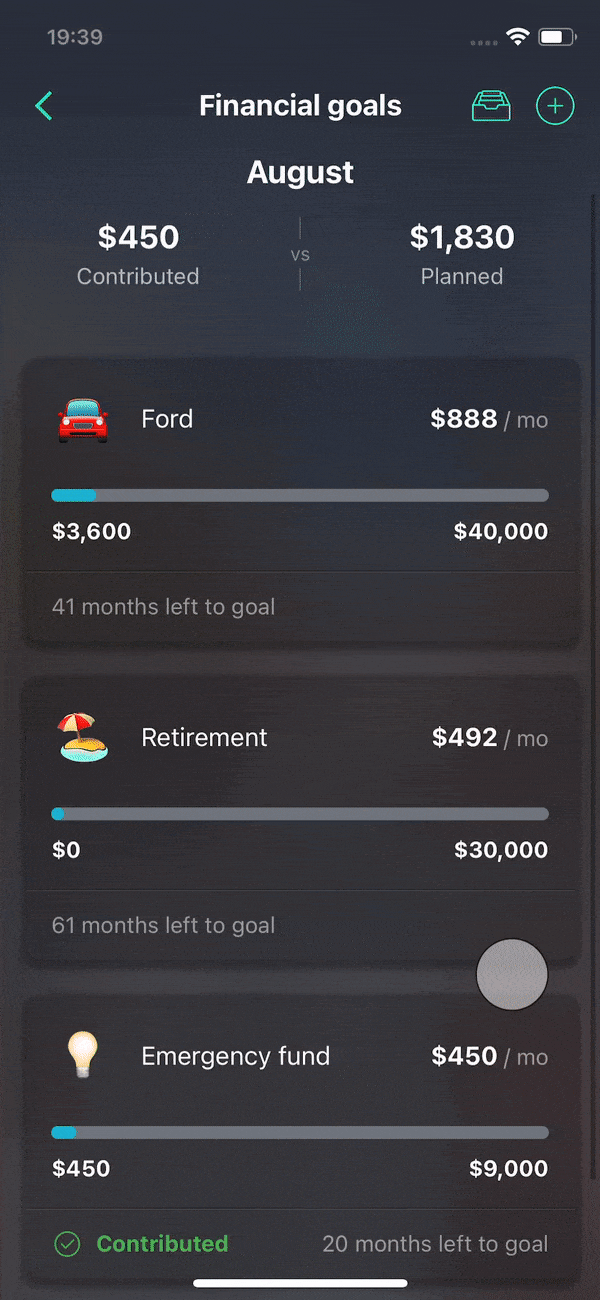 How to edit or delete my goal?
To edit or delete a Goal, please do the following:
Locate the Goal you want to edit or delete;

Hit the

••• button

in the upper right corner;

Select delete or edit options.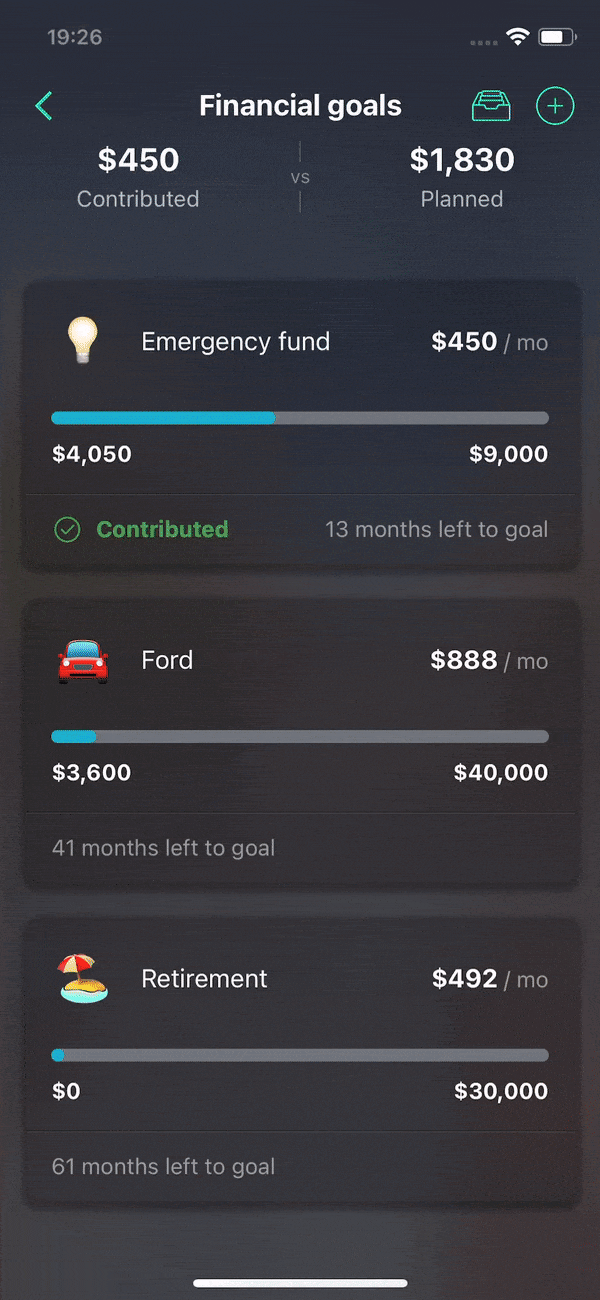 Scan to install