You can set a particular category to be excluded from your spending reports. This feature may come in handy to mark certain types of expenses as "Don't count" in bulk.
For instance, if you apply a "Business Services" category to all your reimbursable expenses and toggle it off, all past and future transactions in this category will be automatically marked "Don't count".
This feature is especially powerful when combined with Custom categories.
To exclude a category, please complete the steps below:
Go to Settings;

Choose

Categories included in calculations

;

Find a category and toggle it off;

Hit

Save

;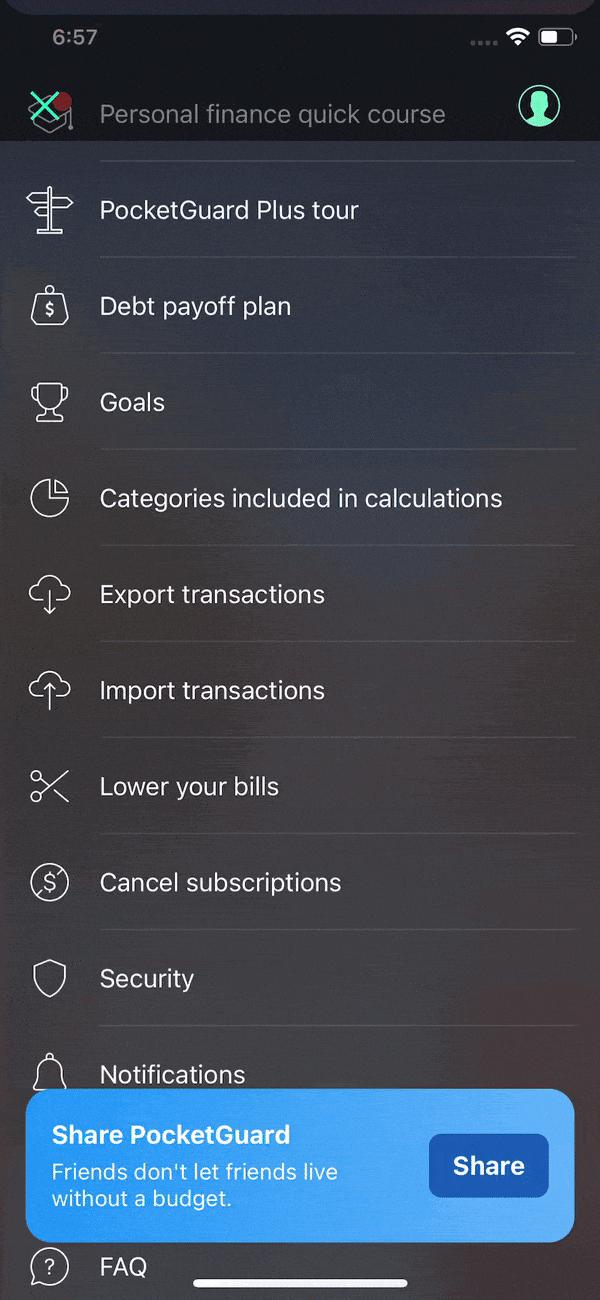 NOTE: You cannot have a category budget for the excluded category. It is also not allowed to exclude the "Income" and "Savings" categories from calculations.
Scan to install