To change the email associated with your PocketGuard profile, you need to do the following:
Go to Settings.
Tap the Profile section.
Tap Email (green arrow button).
Enter a new email and the current profile password.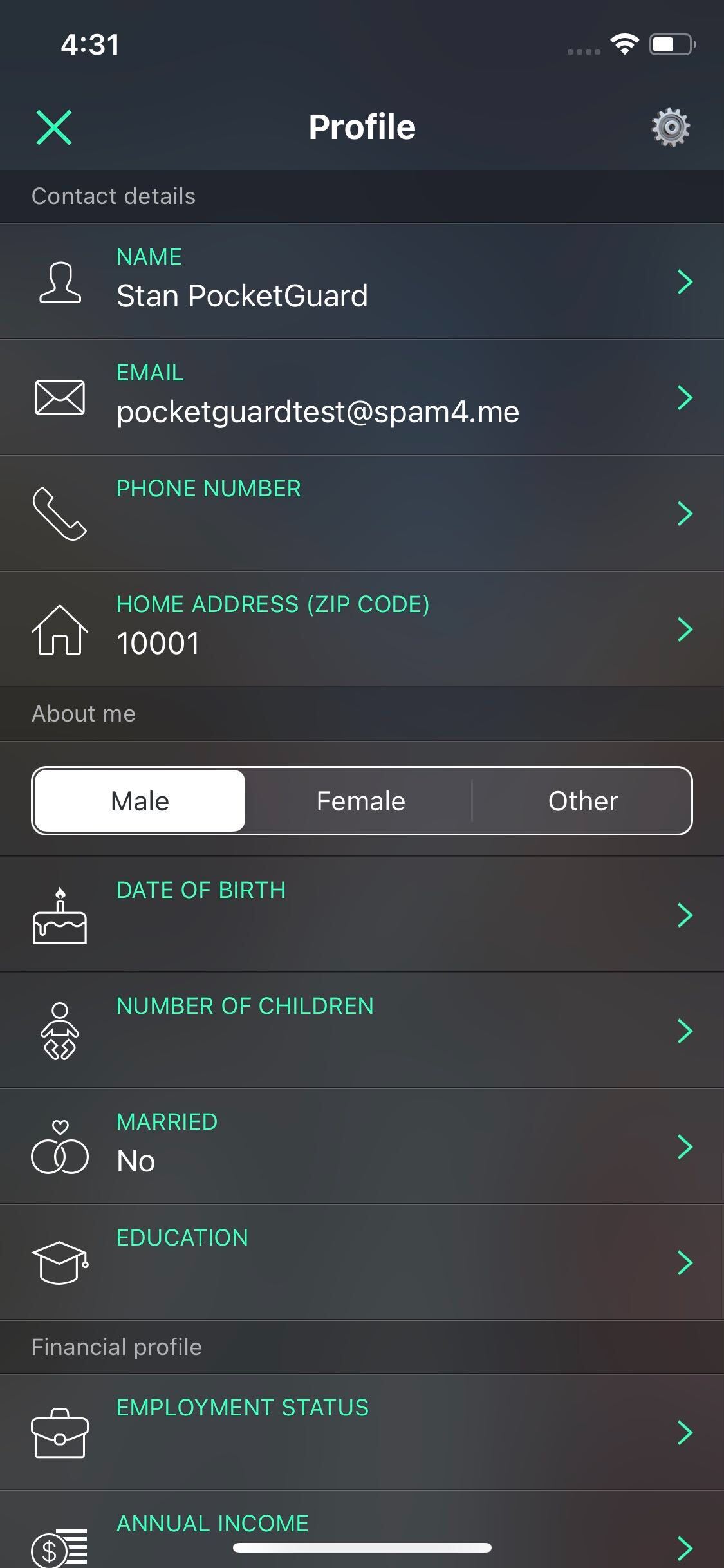 You can also fill in or change the name, phone number, zip code, "About me," and "Financial profile" sections.
Note that these fields are optional, so you don't need to input any data there if you don't want to.
Scan to install