PocketGuard updates your accounts daily. It is normally an overnight update.
Please keep in mind that our ability to collect your transaction information is sometimes limited by your bank. Not all banks post pending transactions for us to see until they have cleared, while other banks will limit our access to once a day or less.
Besides, you can update your accounts manually. To refresh your accounts, please do the following:
Go to the "Accounts" tab;

Hit the "•••" button to the right of the institution's name;

Select Refresh.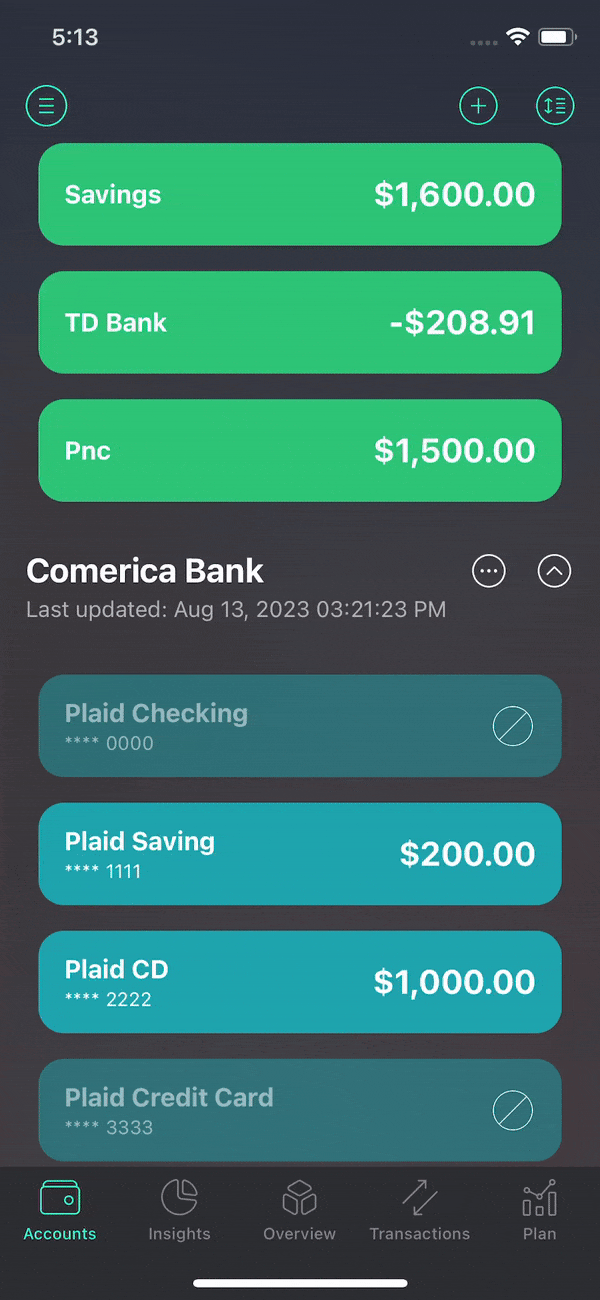 If the delay lasts for more than 2 days, please email us at support@pocketguard.com to report the issue, and we will be happy to investigate what is causing the delay.
Scan to install