To reset your password or change PIN you need to go to Settings, scroll down and tap Security.
Tap "Change PIN" > enter a new one > confirm the new PIN and that's all.
Tap "Reset password" and we will send you an email with the instructions you need to proceed. You can also do the same from the sign-in screen by tapping "Forgot password?".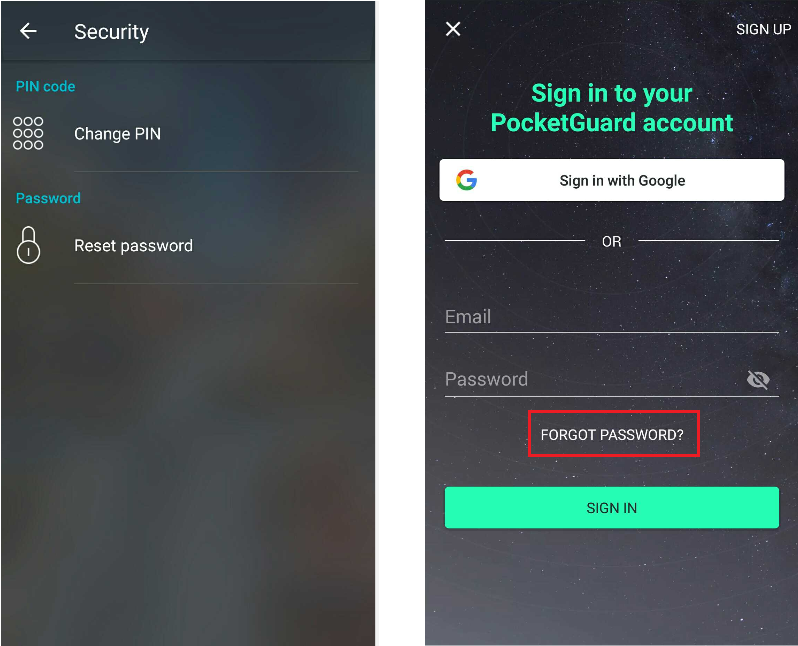 Find the email (it may be redirected into the spam folder) and tap "Reset password" button. Note that the link is valid for 24 hours and will only work once. If you requested to reset your password multiple times, please use the latest link.
Enter the new password and confirm it. That's all, you have a new password associated with this profile!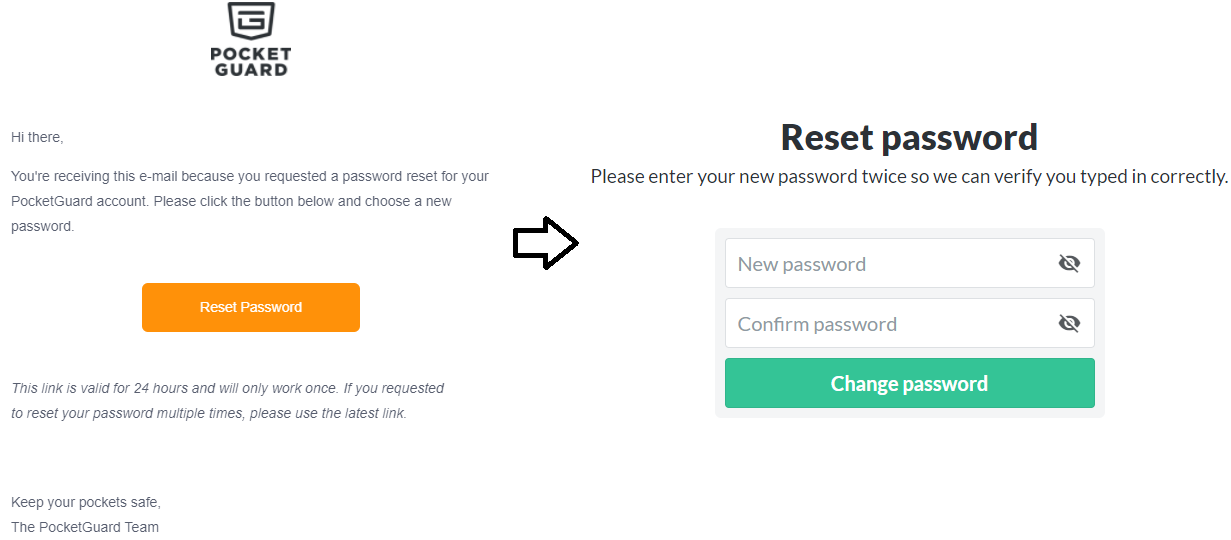 Note that we won't allow you to change the profile password if you haven't verified your email beforehand. In this case, we will send you an email verification and once you complete it, the system automatically sends you a link to reset the password.
If you have any issues or questions, please contact us at support@pocketguard.com.